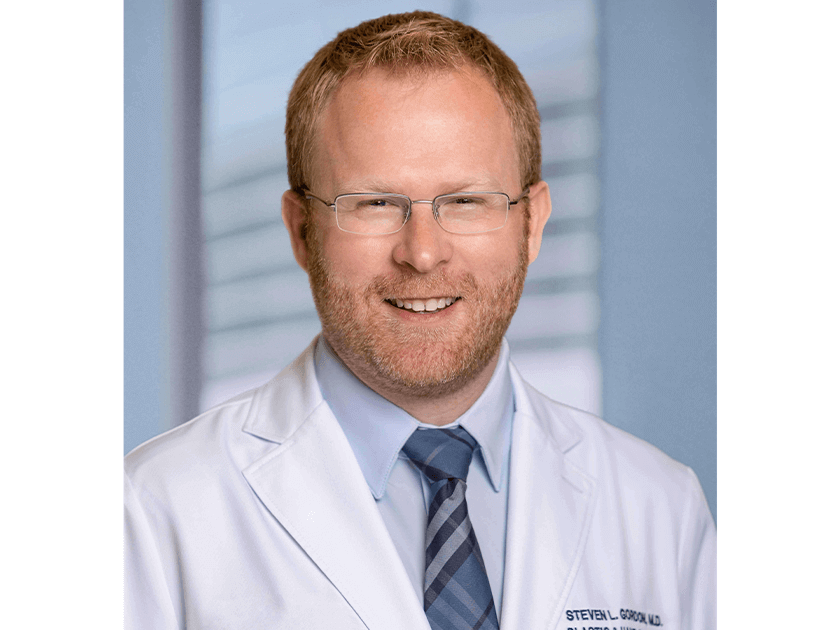 As a board-certified plastic and reconstructive surgeon, Dr. Steven Gordon works to provide individualized procedure plans to create optimal results for patient in and around The Woodlands, TX. At Gordon Plastic Surgery, he offers advanced treatments in order to restore appearance and functionality. By understanding the distinct needs and goals of his patients, Dr. Gordon can create lasting outcomes for improved confidence and quality of life.
Dr. Gordon is skilled in performing numerous procedures to enhance the breast, body, and face. His artistic eye and diligent planning allow him to customize a surgical plan and keep you informed every step of the way. With reconstructive needs, Dr. Gordon strives to create an effective treatment plan to address the problem and still optimize the aesthetic appearance. He underwent extensive training in breast reconstruction and complex wound care. He offers advanced breast reconstruction options, including DIEP/SIEA flap, breast ReSensation, high volume fat grafting, direct-to-implant, and post-mastectomy pain treatment.
In addition to plastic and reconstructive procedures, Dr. Gordon underwent further specialization to treat conditions that affect the hands and wrists, such as arthritis, carpal and cubital tunnel syndrome, trigger fingers, Dupuytren's contracture, fractures and tendon injuries. Dr. Gordon has a particular interest in complex peripheral nerve cases and is one of a few doctors in the Greater Houston, TX area to perform targeted muscle reinnervation and regenerative peripheral nerve interface surgery for amputee patients. These are groundbreaking nerve surgeries to prevent or eliminate residual limb pain and are for both upper and lower extremity amputations.
Dr. Gordon is a true Texan at heart and loves to serve this great state. He was born and raised in Austin, TX and took I-35 North for his undergraduate degree at Southern Methodist University in Dallas, TX. Dr. Gordon is fluent in Spanish and had the unique opportunity to study abroad in Spain during his junior year. From there, he went on to obtain his doctor of medicine degree from the University of Texas Medical School at Houston. Dr. Gordon then matched to his number one plastic surgery residency program choice at Baylor College of Medicine. This prestigious residency encompassed six years and included rotations at The Methodist Hospital, MD Anderson Cancer Center, Memorial Hermann, St. Luke's, and serving our veterans at the Michael E. DeBakey VA Medical Center. With this breadth of training facilities, Dr. Gordon was able to hone his surgical skill and acumen. He then headed on I-10 West to complete a fellowship in hand surgery at The Hand Center of San Antonio. Founded by Dr. David Green, one of the foremost pioneers in the field, the fellowship furthered Dr. Gordon's ability to treat complex hand and wrist conditions. Dr. Gordon is now proud to call The Woodlands, TX his home and is thankful to serve those in this great community and beyond.
For his work and expertise, Dr. Gordon has become a member of several prestigious medical organizations, including:
The Houston Society of Plastic Surgeons
The Texas Society of Plastic Surgeons
The American Society of Plastic Surgeons
The American Society of Surgery of the Hand
Reviews
"Used mychart and it made it very easy to get an appointment."
Anonymous
Office Visit
"*Dr. Gordon and staff are excellent! My favorites!"
Anonymous
Office Visit
"Absolutely the best care, kindness, and clinical expertise. One of my favorite doctors❤️ Very patient, very thorough, and cares greatly for patients. Office staff so knowledgeable and responsive. Appreciate them all !"
T.R.
Google
Related Post