Physical vs Chemical Exfoliators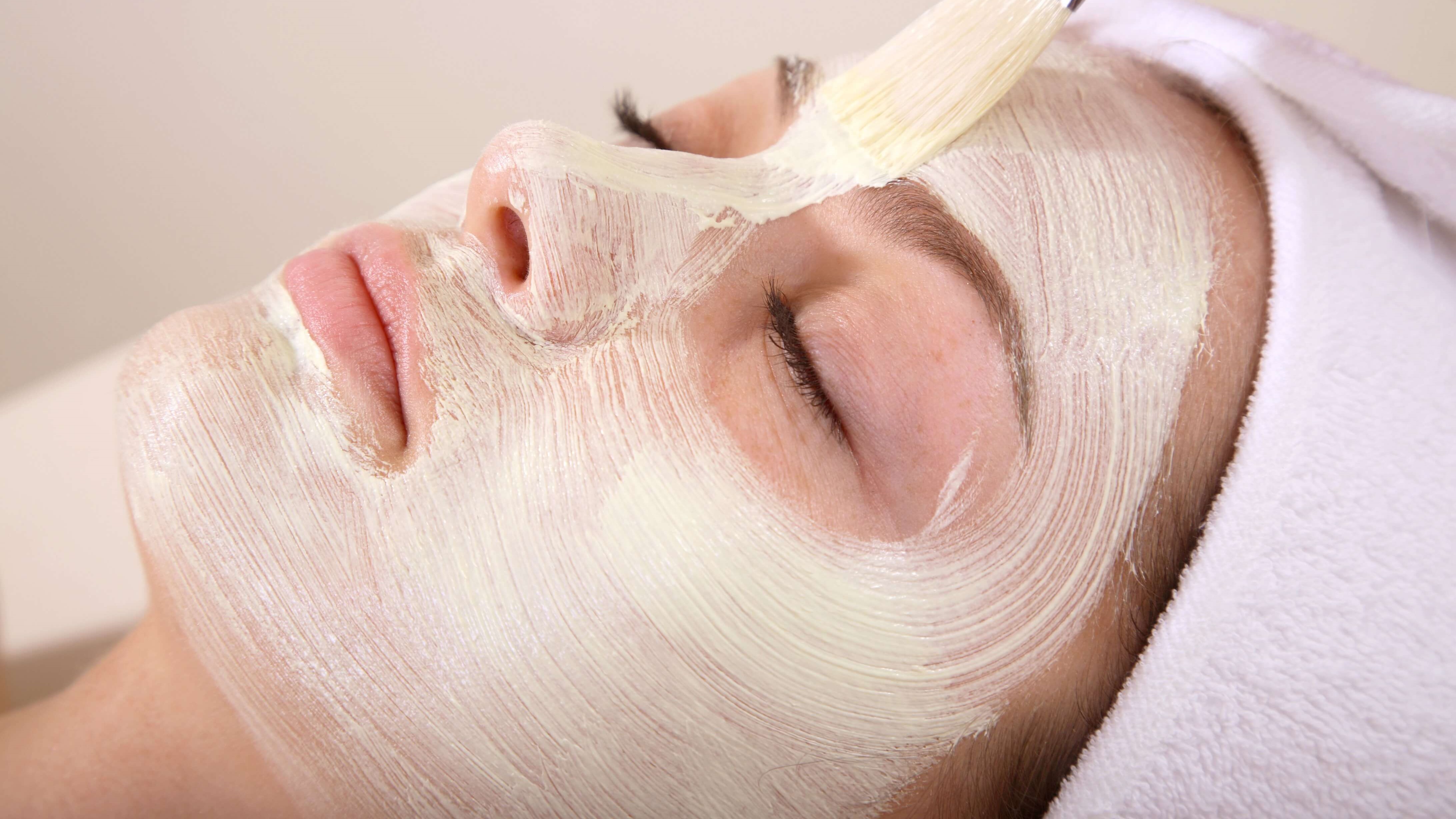 WHY DO WE NEED TO EXFOLIATE?
Exfoliation is an essential part of your core regimen on your road to beautiful skin. It's necessary because it removes dead skin cells that are just sitting on the surface of your skin. The longer they sit there the more likely they will clog your pores, leading to breakouts. Exfoliating can also get rid of leftover makeup, pollution or product buildup. It is one of the best ways to reveal healthy, glowing skin. There are so many different exfoliators on the market, but all of them can be broken down into two categories, physical or chemical.
PHYSICAL EXFOLIANTS
Physical exfoliators are the exfoliators you "feel," they are usually scrubs, such as facial brushes or textured products/procedures. One of the great things about physical exfoliators is that you are in control. You are in charge of how much pressure you use to scrub, which can really make a difference in preventing damage to your skin since physical exfoliators can be very abrasive. Facial brushes offer a great option to exfoliate while cleansing the skin. Using a brush can be great for removing layers of makeup, as daily use of makeup can create buildup in the pores. These brushes typically have different modalities so there's a brush for every skin type. One downside is they do accumulate bacteria, and the same as you switch out your toothbrush every few months, you toned to change out your facial brush. Another way to physically exfoliate is via dermaplaning. This is something we only recommend getting done by a trained professional. This is a treatment we offer at Gordon Plastic Surgery in The Woodlands, TX. Dermaplaning uses a blunt scalpel to remove the top layer of dead skin cells and short, thin hair. It ultimately makes your skin much smoother and allows for better product penetration.
CHEMICAL
Chemical exfoliators contain active ingredients that are classified under "treatments" due to their reactive properties. The main ones fall under your AHA, BHA, and occasionally PHA categories. The most common are glycolic acids and lactic acids in the AHA family and salicylic acid in the BHA family. It's very important to consult a skincare specialist to understand which is best for you, especially since they all use different mechanisms and delivery methods. Chemical exfoliators work by breaking down the dead skin cells and residue to clean out your pores. Chemical exfoliators offer the added benefit of really helping with hyperpigmentation and acne prevention. Another effect is that they can brighten and even out skin tone. If applied incorrectly they can cause dryness, irritation, and inflammation to the skin, so they must be used with caution.
At Gordon Plastic Surgery in The Woodlands, TX we are excited to offer Hydrafacial® to our patients. This treatment is able to successfully combine a light physical exfoliation with a light chemical peel that is safe and gentle enough to use on all skin types. There is no downtime and truly is the best of both worlds. It's even customizable offering different levels of physical and chemical exfoliation that you can mix and match for best results.
DISCLAIMER: As with most products that are meant to really clear your skin, there is such a thing as overdoing it. Over-exfoliating can cause a lot of damage to your skin, and over time it can become difficult to reverse those effects. It can cause hyperpigmentation, strip your skins natural barrier, and leave it more sensitive overall. It's always best to start by exfoliating once a week, especially if you are trying out a new product, and slowly incorporate it into your skincare routine. In another blog we'll discuss the biggest differences between your AHA's and BHA's. As always, it's best to see a professional to help you make a customized skincare regimen. At Gordon Plastic Surgery, we will help guide you through this process and help to pick what type of exfoliator is best for you.